Shared Spaces That
Build Connections
Longfield creates a genuine community through environments that encourage interaction between people of diverse ages, backgrounds, and lifestyles. Amenity spaces aren't just added on as an afterthought. They're shared, social extensions of each apartment, created with all residents in mind (whether they're 5 or 85), and with consideration for the unique needs of different family structures.

Considered proportions, authentic materials, and crafted details come together to create inspiring living spaces.
A Library Where Socializing is Encouraged
The communal library is a social place where people of all ages can learn and linger. This light-filled room looks out across the green expanse of the adjacent Lawn. With its custom white oak shelving lined with books, magazines, and curated artworks, the Library is a handsome setting for book clubs, kids' story hour, and tutoring sessions.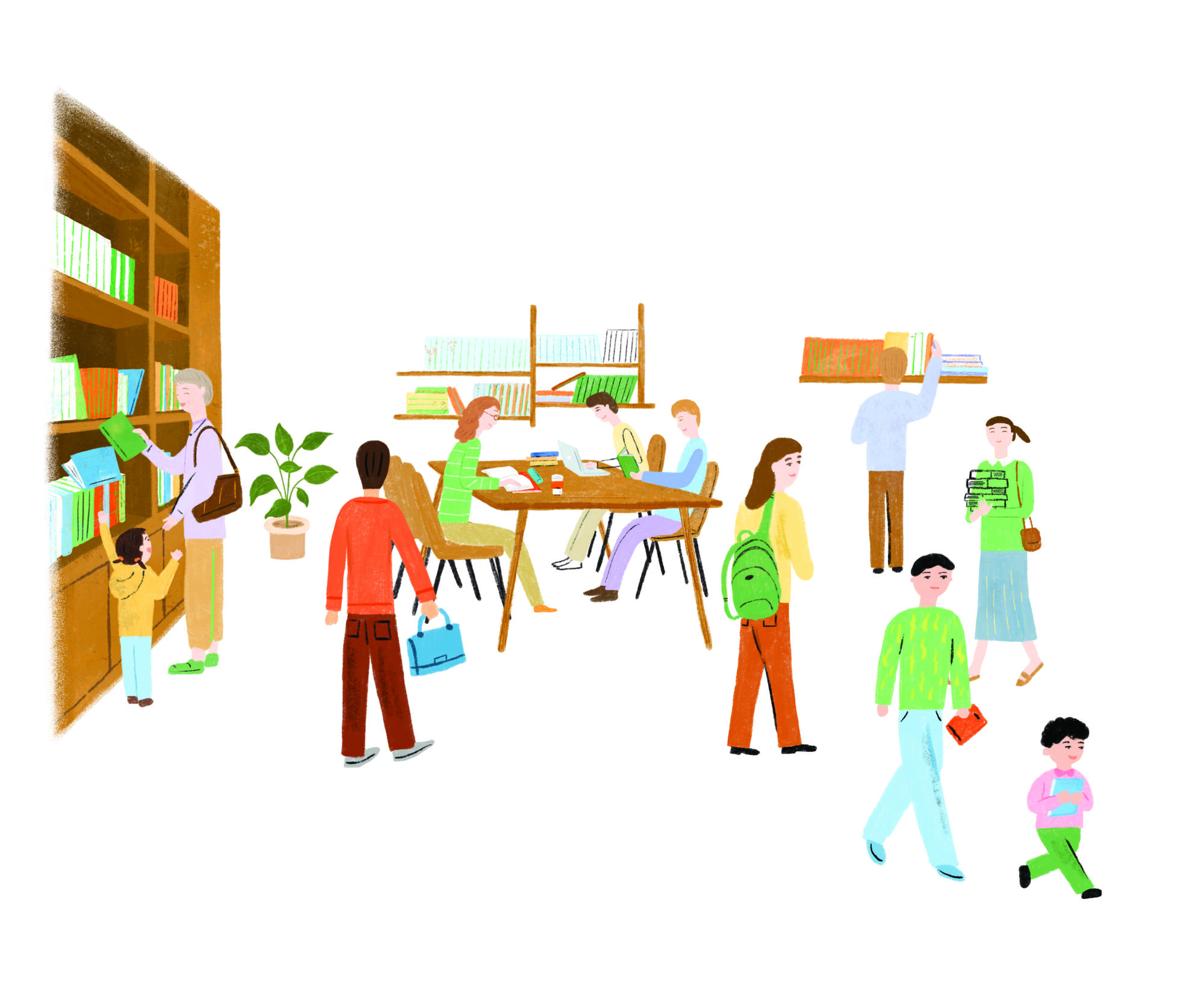 Intimate seating areas invite focused reading or chats between friends, and the large central table and catering pantry support larger community gatherings and events.
Room to Discover
Kids can let their imaginations roam free in the sun-lit Playroom, a space that opens  onto the Lawn for indoor-outdoor play. The custom-designed play structures and child-sized furniture inspire learning and discovery against a backdrop of colorful murals. A seating area designed for adults gives parents, grandparents, and caretakers a comfy place to catch up. A dedicated pantry  makes hosting Playroom birthday parties a breeze.
Rejuvenate and Restore
Longfield's Wellness Lounge is a suite of on-site spaces dedicated to whole-body health. Experience an anytime escape in this spa-like setting complete with sauna and steam room facilities and a serene lounge area. A neutral palette of materials and finishes, like surfaces in rift-sawn white oak, set a soothing tone for relaxation and focus.
Meet neighbors for after-work asanas in the in-house yoga studio, host your fitness coach for a personal training session, or book the private massage room for a treatment with your favorite massage therapist.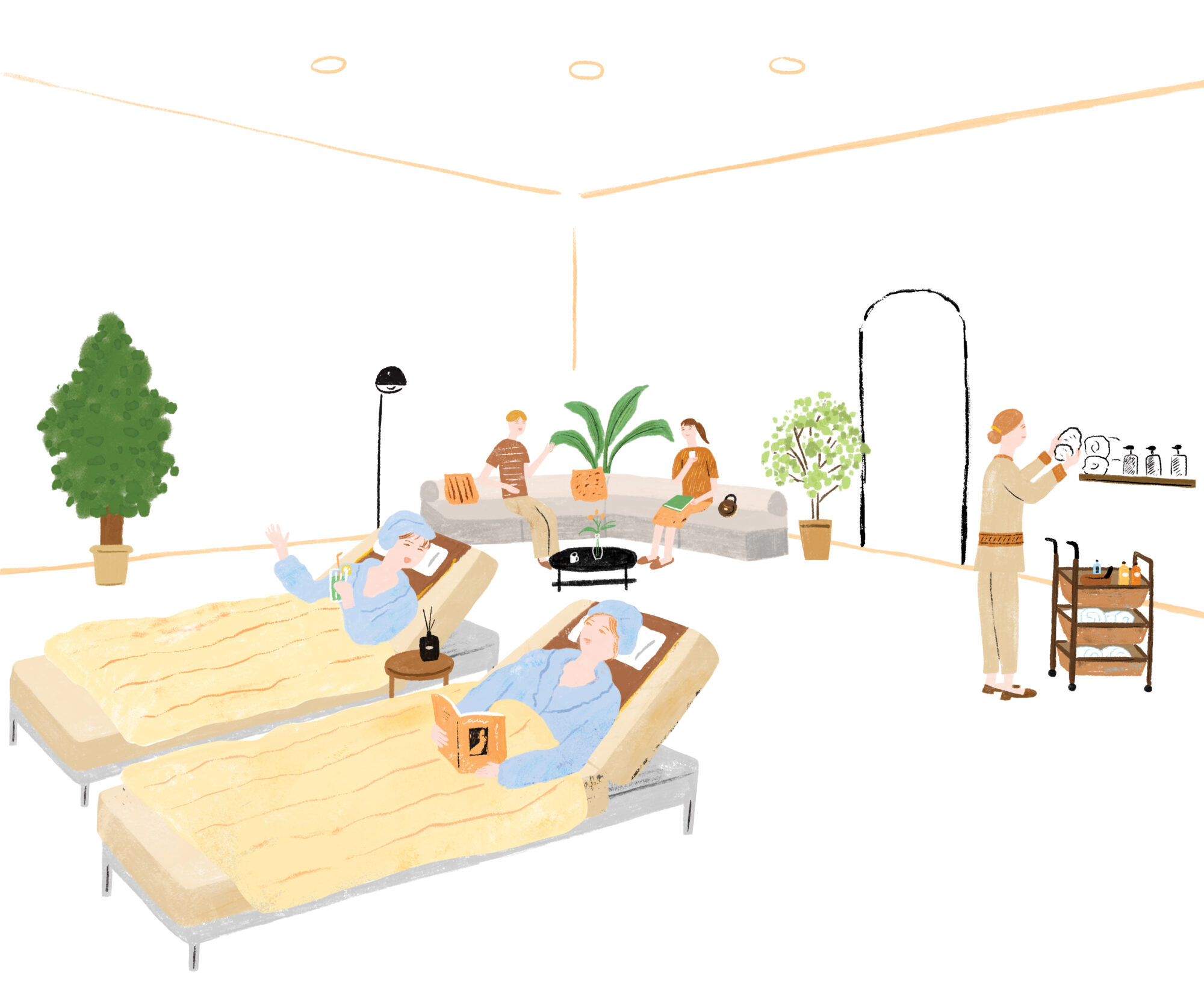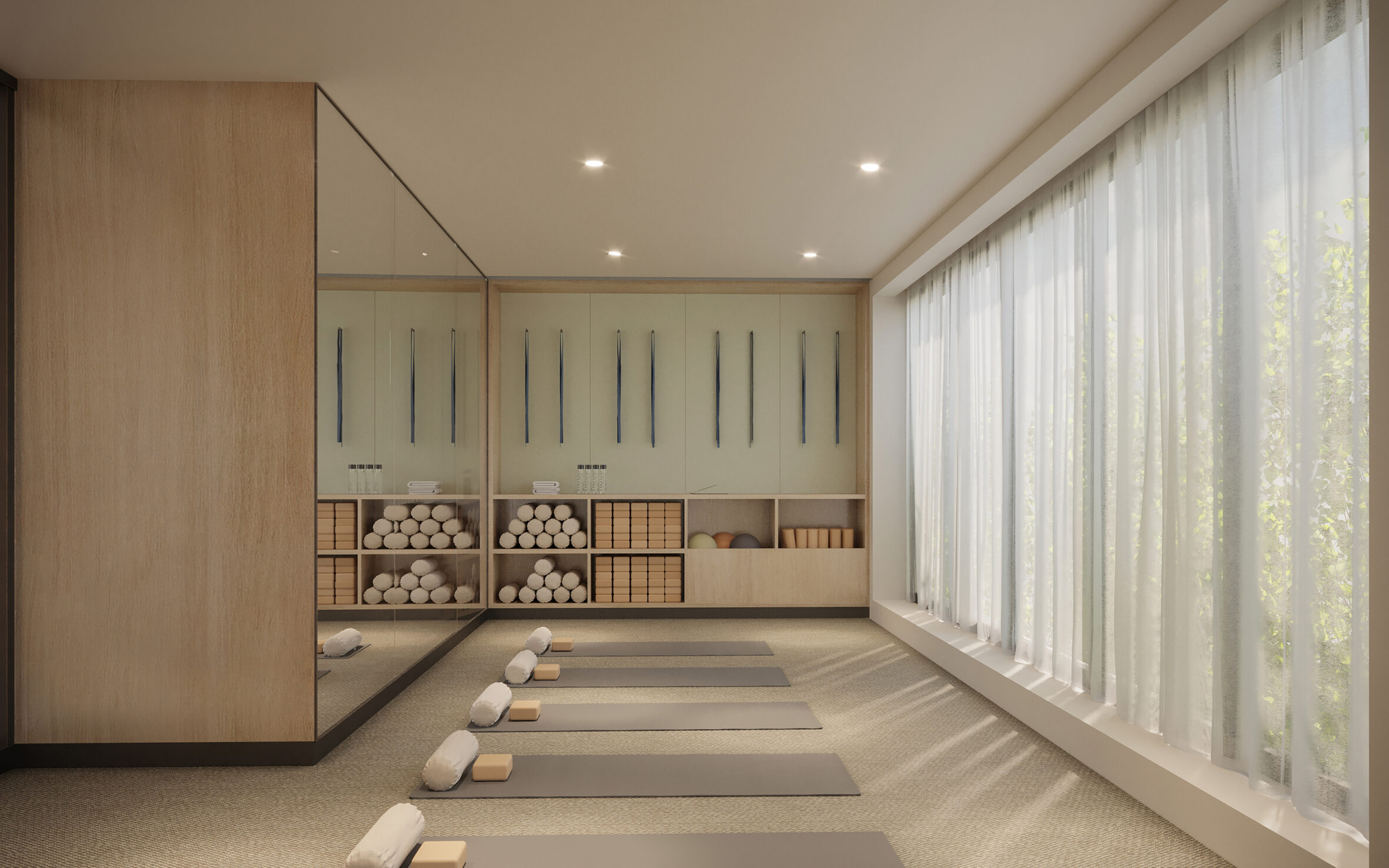 A Suite of Flexible Spaces 
Both of Longfield's buildings feature a cellar-level Lower Lounge, a double-height, naturally lit space with a suite of communal areas that serve as an extension of residents' homes. These versatile rooms open up and flow into one another, flexing to accommodate different activities and encouraging interaction between people, whether planned or spontaneous.
Unwind in the comfortable lounge seating while your child practices in the Music Room. A Meeting Room with a discrete pantry offers an elegant venue for board meetings and catered dinners. Individual booths provide semi-private space for co-working or tutoring sessions.