A Dynamic Addition
to the Neighborhood
Located on prominent site next to Flushing Creek, Longfield is sequestered from the busyness of downtown Flushing, but within walking distance to the conveniences of Main Street.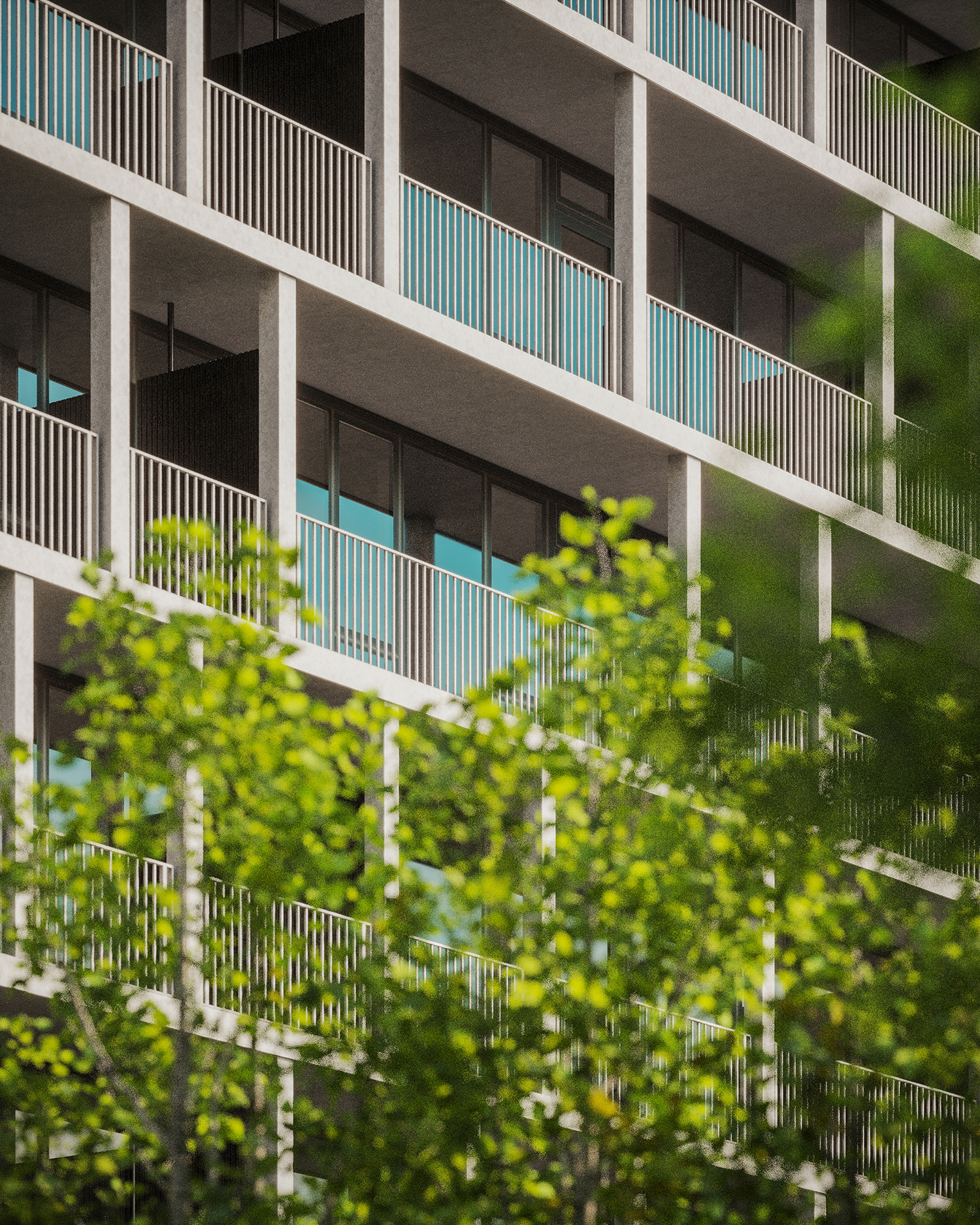 Longfield's two 20-story towers are designed by award-winning architects CetraRuddy, and positioned around an elevated, central green. Each building is oriented to maximize natural light and views of the Manhattan skyline and surrounding parkland as they rise above the quiet, semi-private street. 

A new approach to apartment living designed to foster a sense of connection—with each other, and with nature.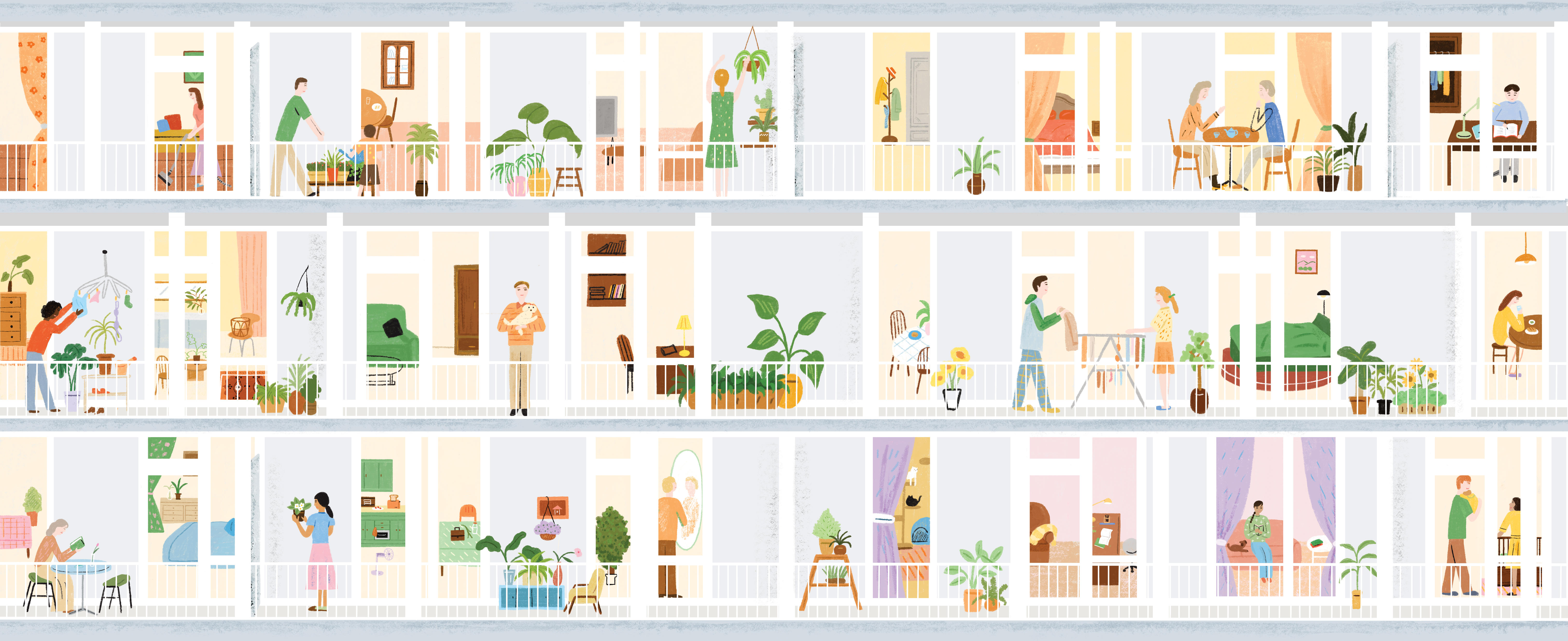 Partially enclosed balconies wrap each residential floor, ensuring every home has its own private outdoor space. The balconies' gleaming, off-white support columns contrast with the dark glass of the floor-to-ceiling windows behind, creating a dimensional grid that highlights the interplay between light and shadow. This distinctive grid pattern shifts with each story, referencing and responding to the dynamism and movement of the surrounding neighborhood, and setting the buildings apart from the commercial towers of Flushing.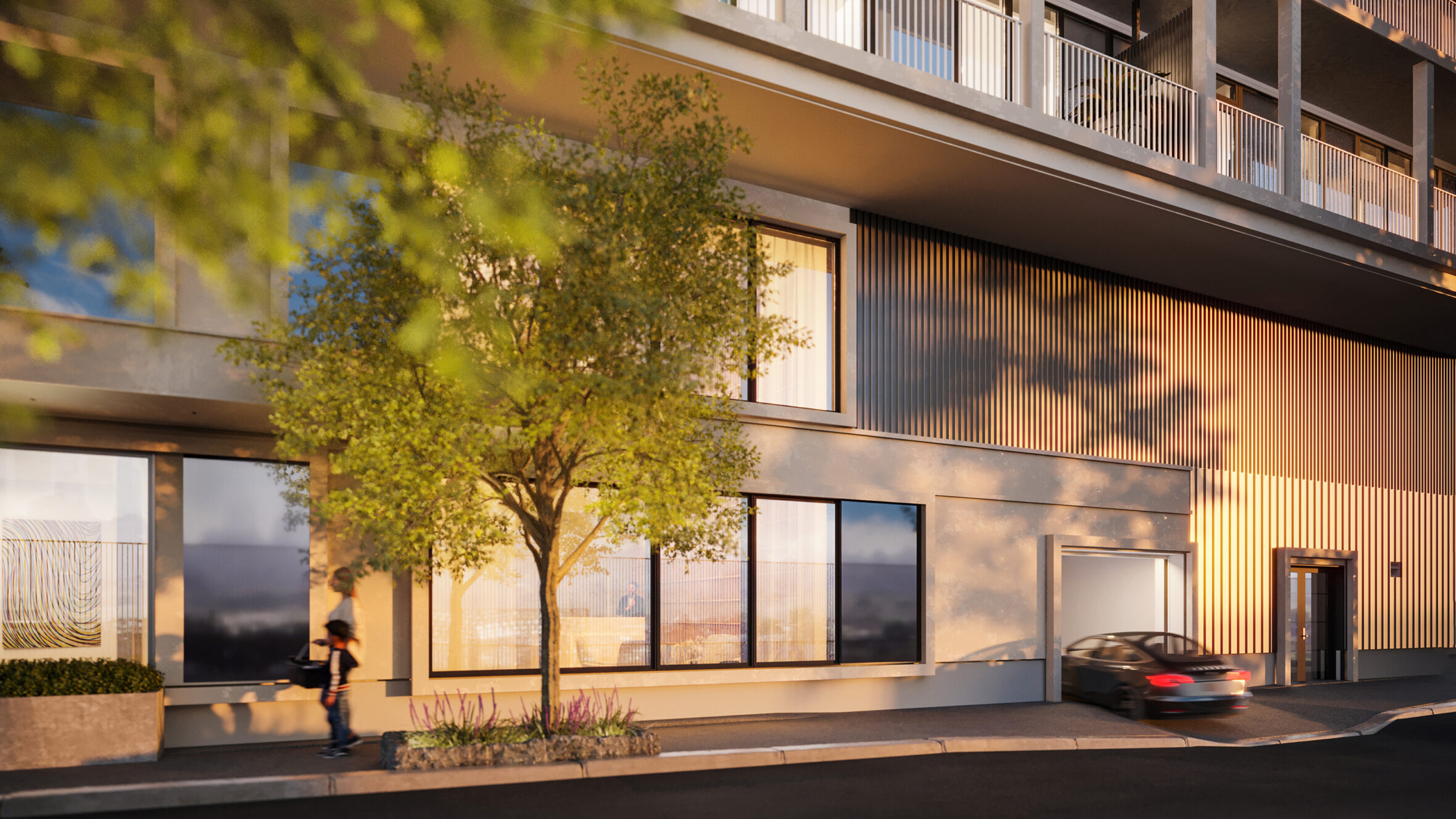 A one-way private drive leads to a self-parking garage for residents, and is equipped with charging stations for electric vehicles, and easily accessible bicycle storage. Upon approaching the building's entrance, Longfield's soaring, attended lobby is visible through the glass doors, along with the double-height lower lounge space just below.